So today started off pretty unusual in that I didn't end up at Metro waiting on people. Instead, I went to Shawn's house to wait on people to go skate. Once I met up with all the dudes, we skated around our area for a bit and then trekked out to Crockett where we finished skating and Shawn, Nick, and I had one hell of an adventure...
The dudes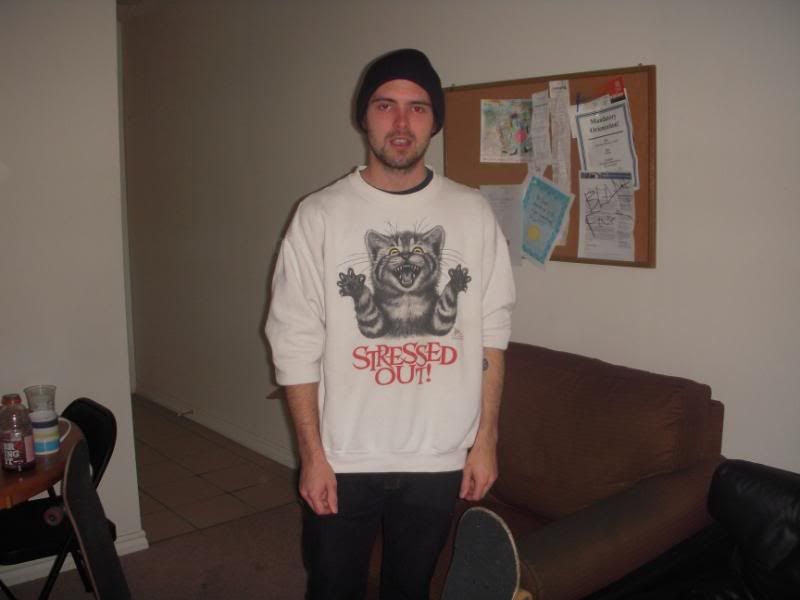 Apparently Gale was feeling stressed out... His sweatshirt says so.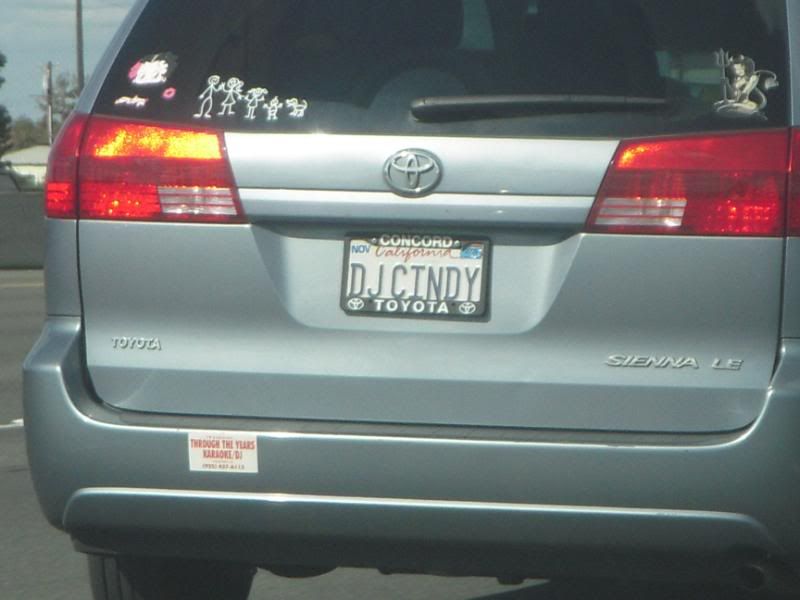 DJ Cindy was kicking the adult jams
This was about the time we got going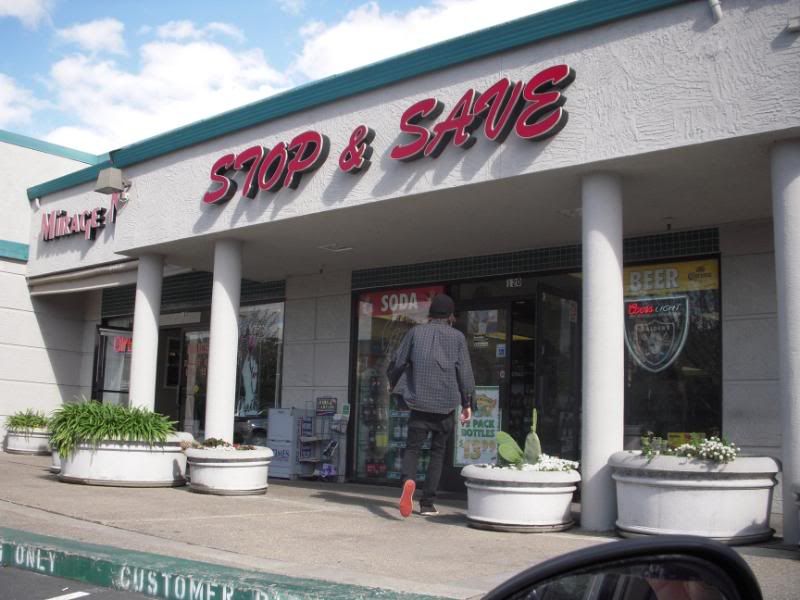 But Shawn had to stop 'n save for a minute for some expensive smokies
This was a game of skate
Then it was lunchtime, Shawn had the balltip because he loves balls
I had the free water
Casey loves balls also. Look at him swallowing all that hot meat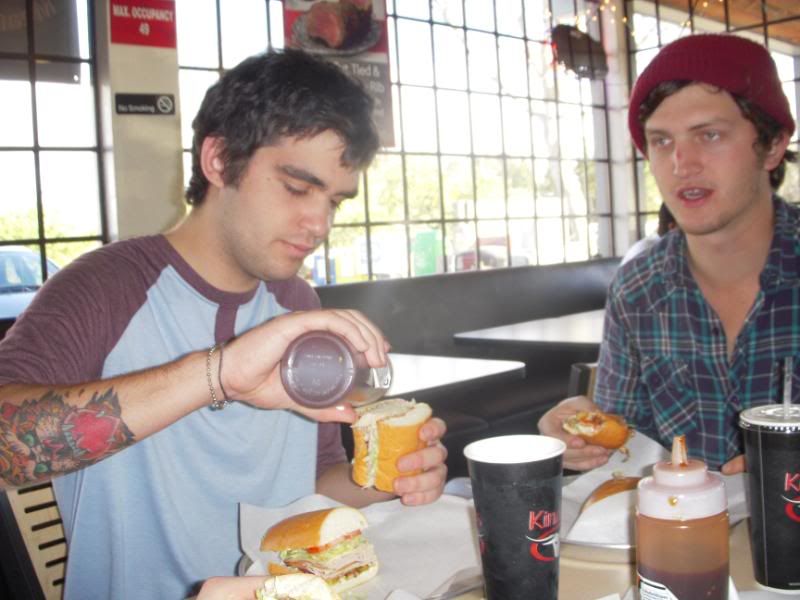 Ok, no more sexual inuendos... But seriously, why is Nick saucing his balls up at the table?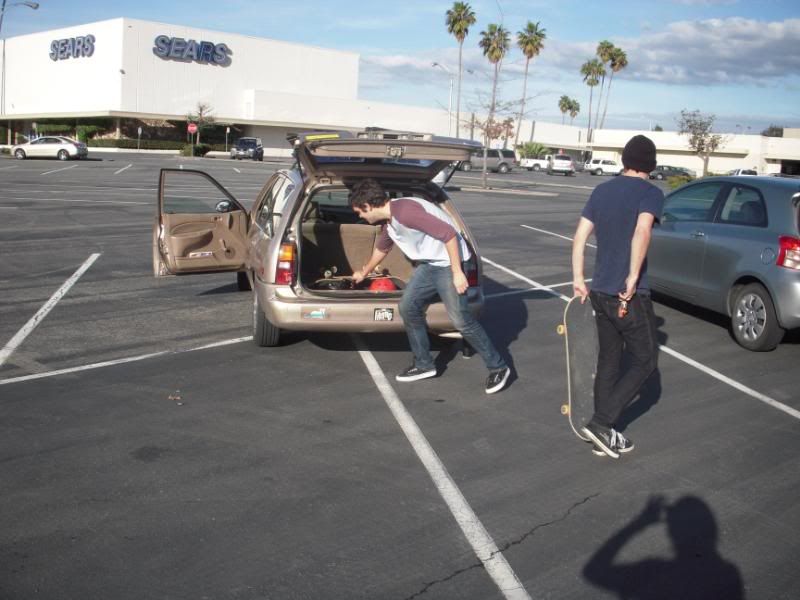 Then we skated another spot and I did an incredible parking job!
After we got kicked out of the mall parking lot we decided to go out to Crockett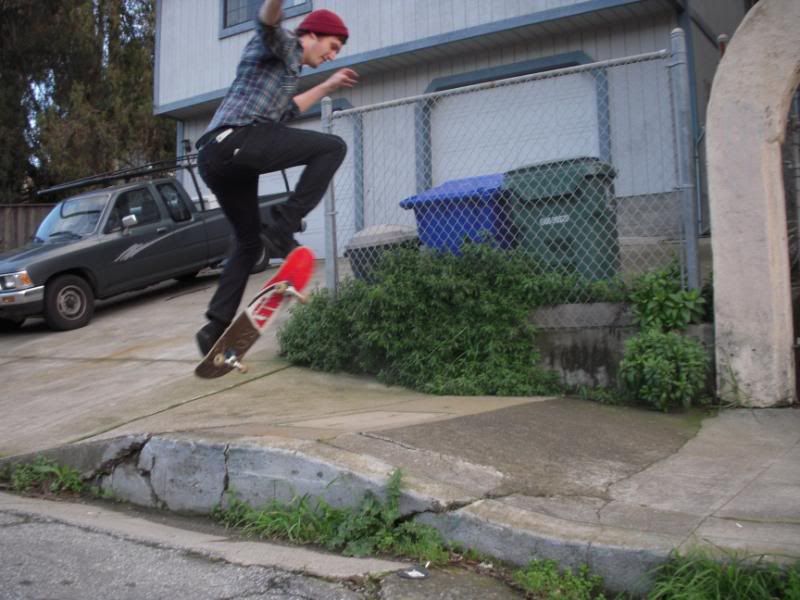 Casey! Skateboarding! Together! This never happens... Check out that sweet air!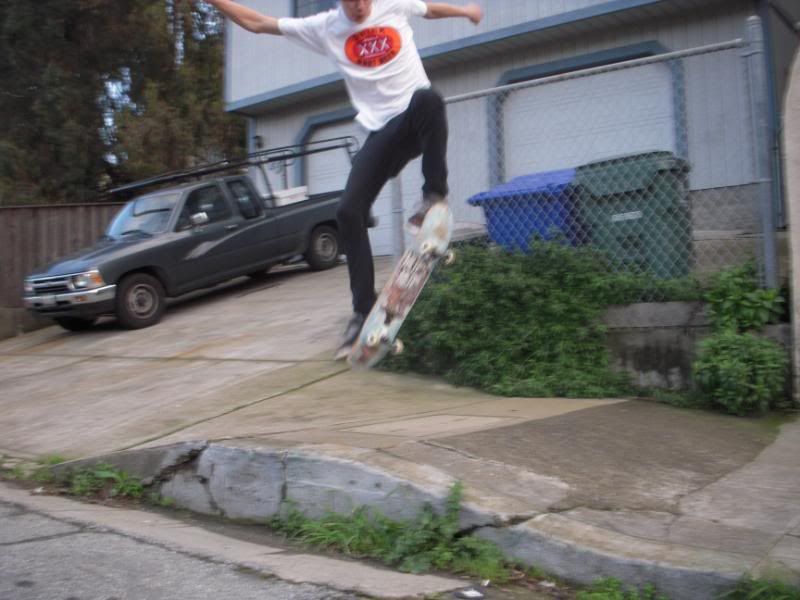 Shawn hasn't shot an ollie photo this good since he ollied Joel for the newspaper article!
Check out Nick's "I'm about to dump" face
Then we went to this spot and Casey did a sweet kickflip.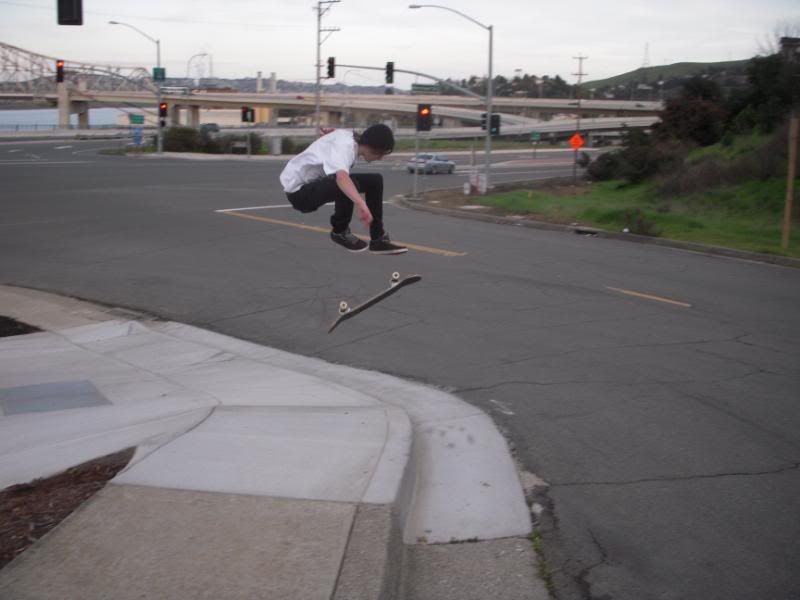 Shawn almost 360 flopped it
Brian did some stuff
Believe it or not, he didn't land this one
Nice try.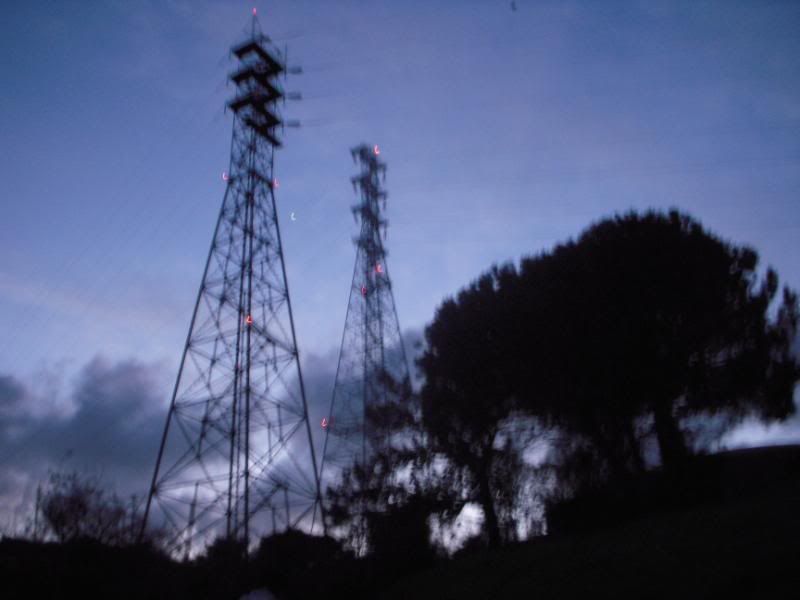 After skating it was starting to get dark, so Shawn, Nick, and I decided to investigate these electrical towers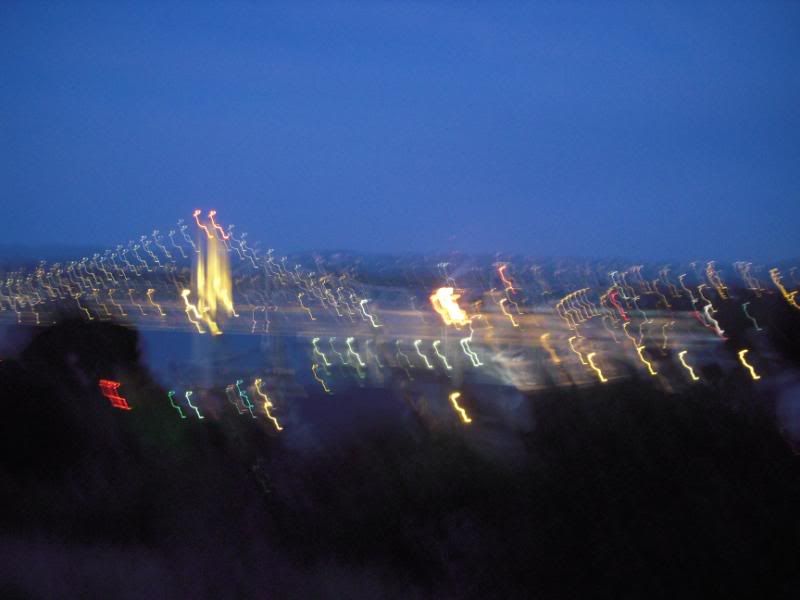 This was the view from the bottom of the tower
Over the fence, over the barbed wire...
To the top!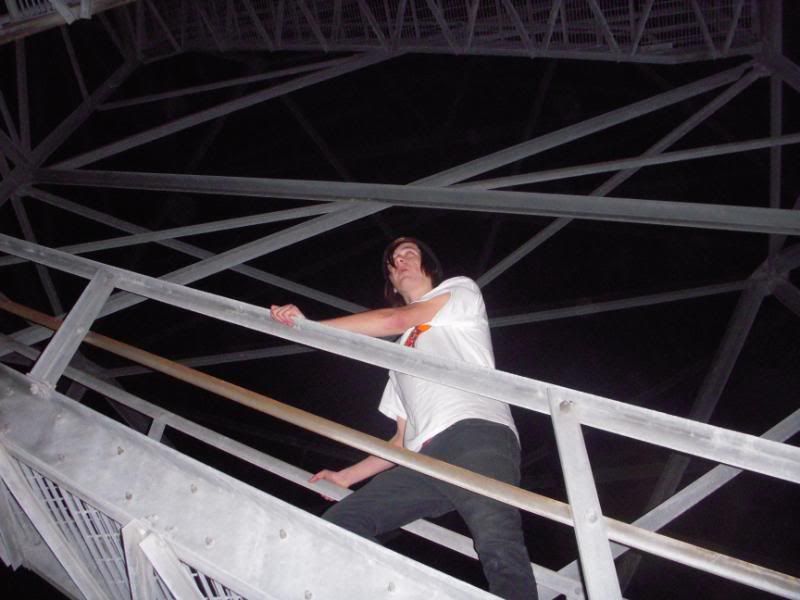 "Woah, this thing is huge"
Nick took the rear...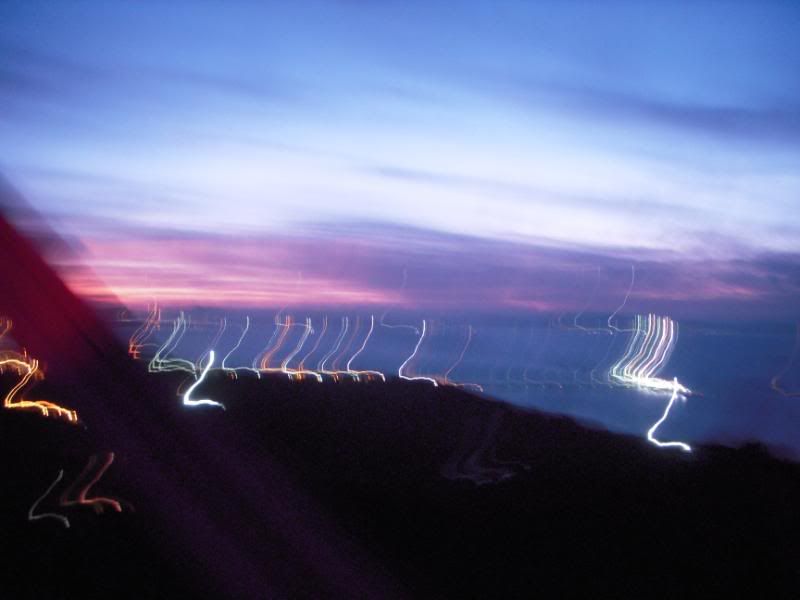 Half-way up
I'm really glad this was put half-way up the tower, because I wasn't sure whether or not I was supposed to be up there. The barbed wire fence was just a little too subtle for me.
Nick at the bottom of the third latter away from the top
At this point Shawn and Nick decided to call it quits because the last ladders were terrifying
I pressed on though and went all the way to the top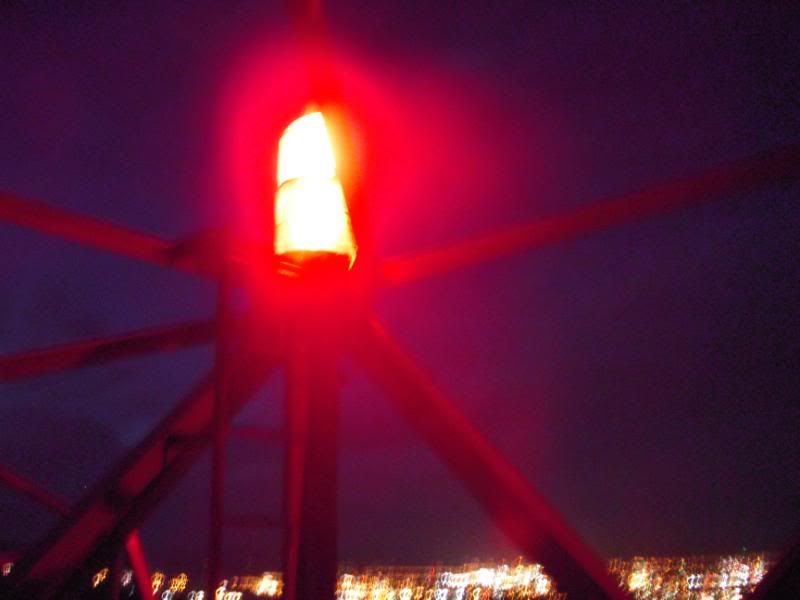 This is the light that tells airplanes not to hit the tower... I was there
The top of the other tower Hundreds of feet above the ground... There ended up being about 26 stairsets and ladders to get to this point
Me looking like an idiot at the top of the tower
Then I went back down and took a picture of these things buzzing real loudly. Too bad you can't hear them in a picture.
Shawn and Nick were waiting for me in the dark when I got back
Pictures with a lower red light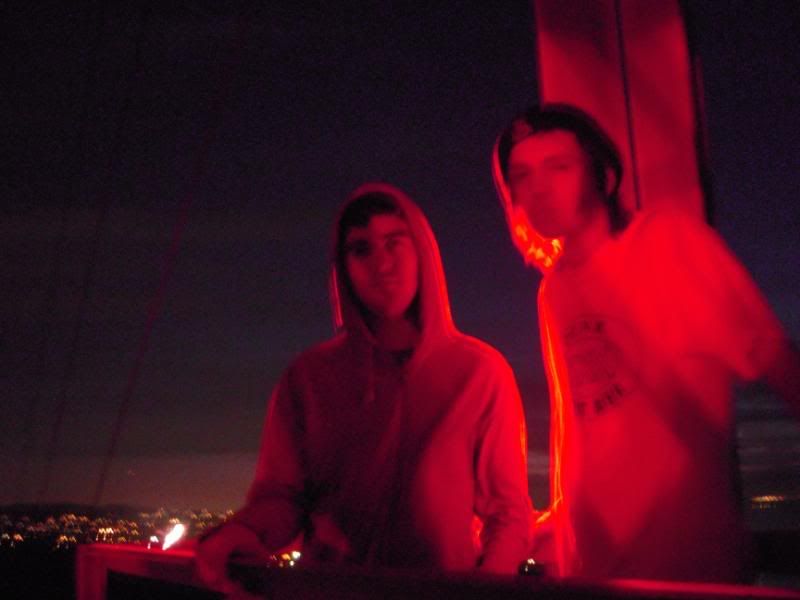 Shawn and Nick being HECKA cold next to the light. It was windy as fuck up there
Nick looking gangster as fuck while I chill in the background
Shawn and I in the red zone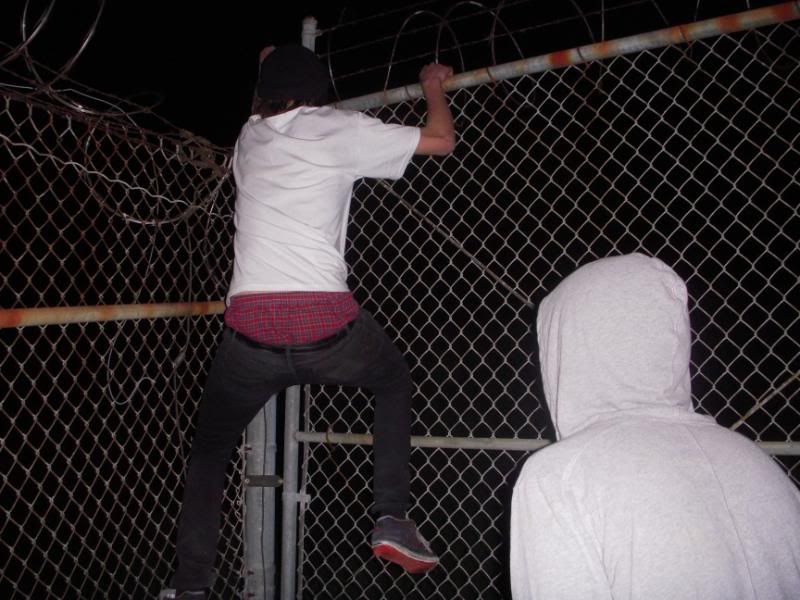 Then it was back over the fence and back to the rest of the dudes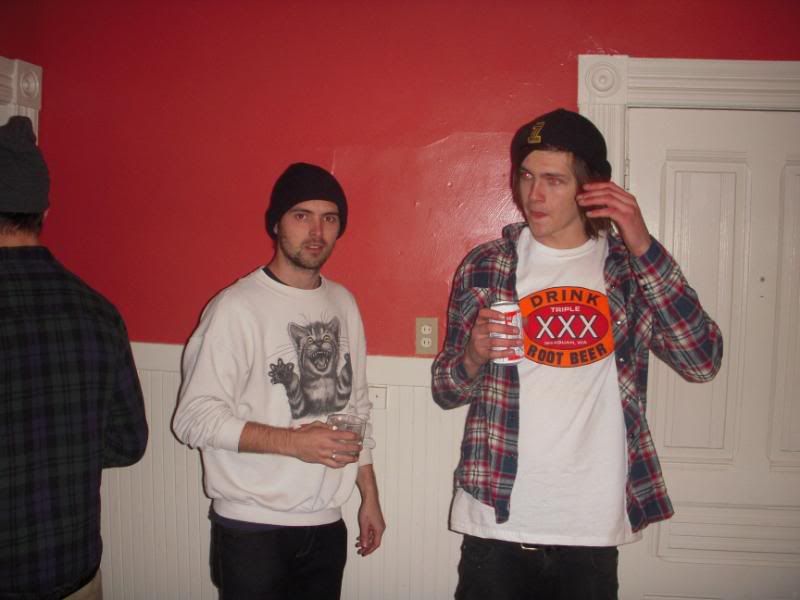 Then we went to the dude house in Crocket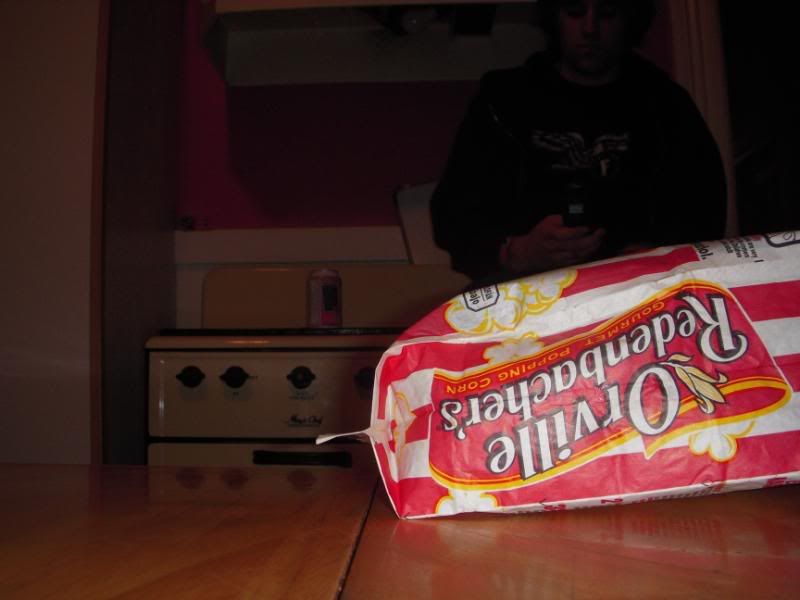 And had popcorn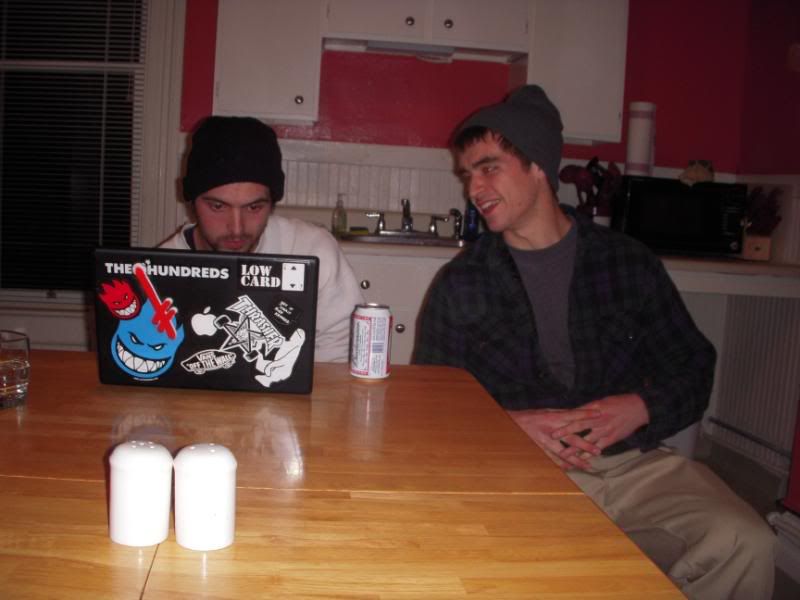 And some casual beers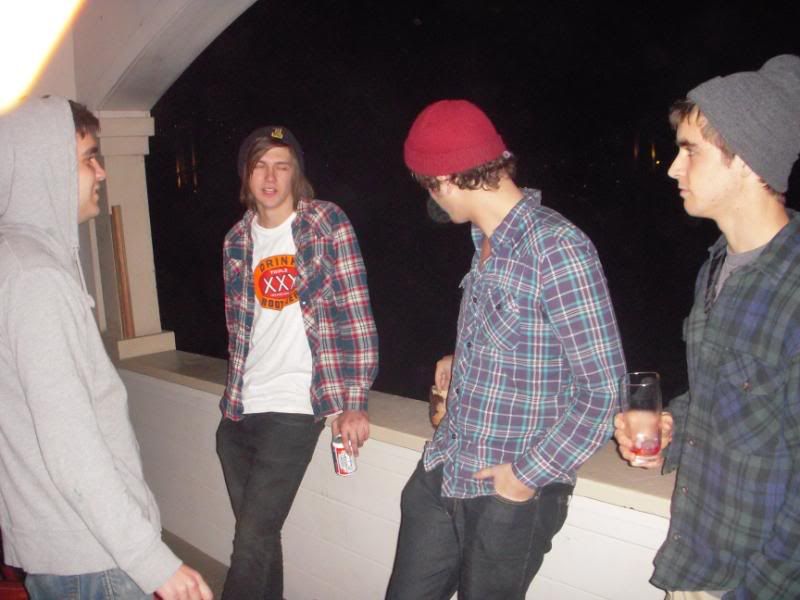 Standing outside on "The Panty Dropper"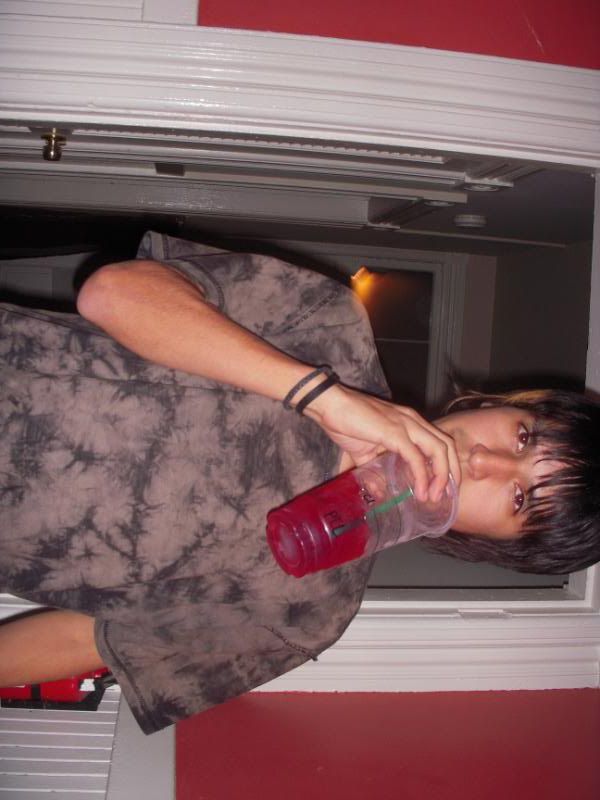 Then Castro came home and we all got the FUCK out of there as fast as we could... Everyone hates that dude...