So Shawn, Don, Leah, and I were looking for adventure the other night and we came up with the briliant idea of searching out towards the San Francisco area. Shawn and I had found this abandoned theater a while ago and we decided it was time to go back and re-investigate.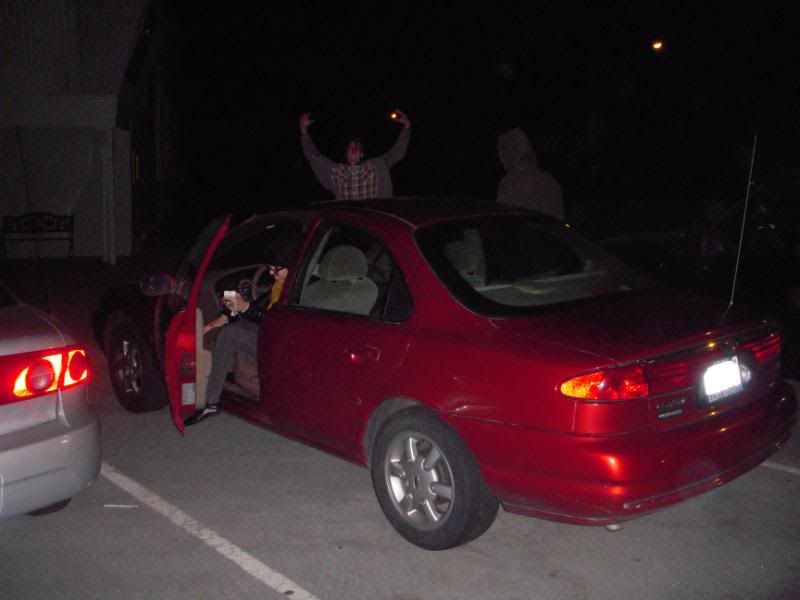 We got out of the car and Shawn immediately started the party
Rolling up to the spot
That's our bitch right there, the Basilone Theater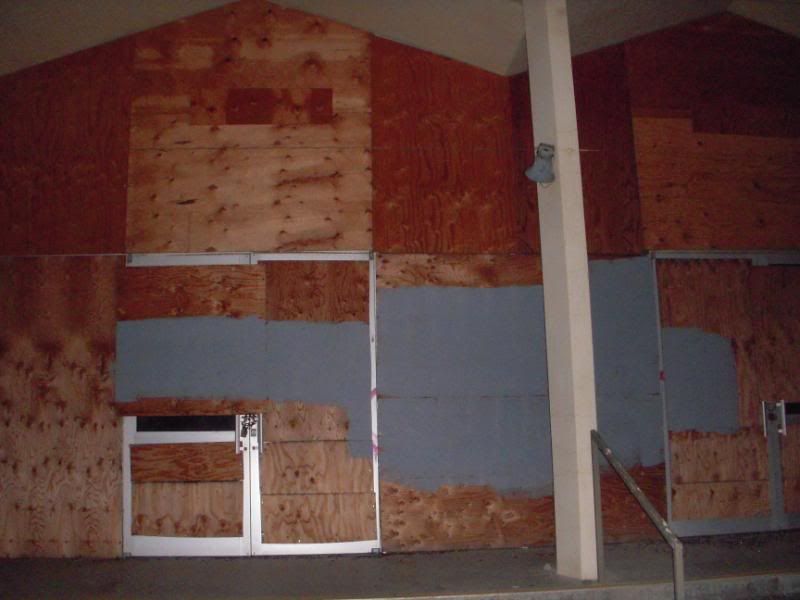 It was boarded up as fuck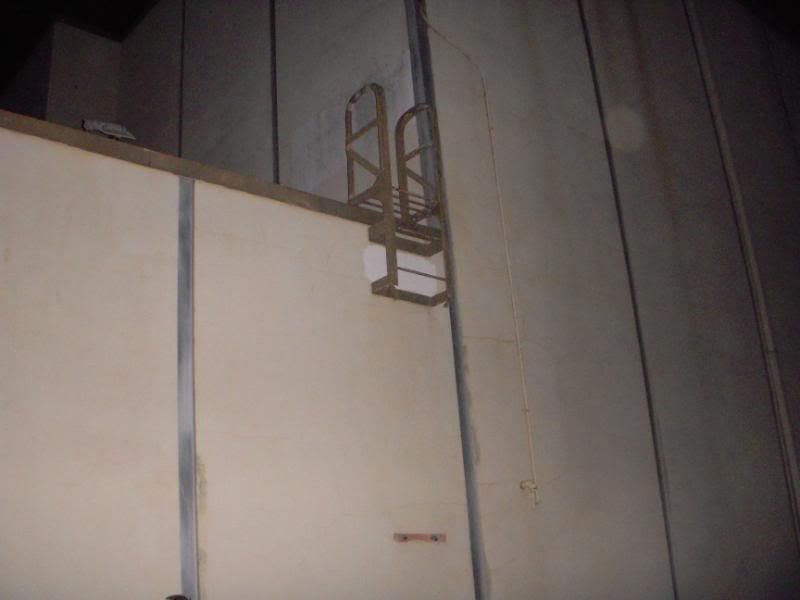 The only way in. To reach it you need super powers...
Luckily Don's 22 is like gamma radiation to the Hulk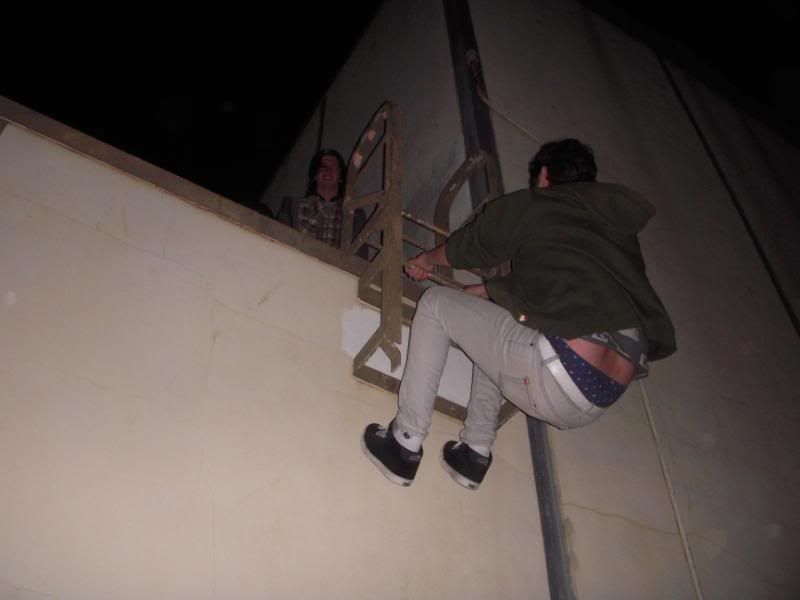 Super Don makes it up to the ladder no problem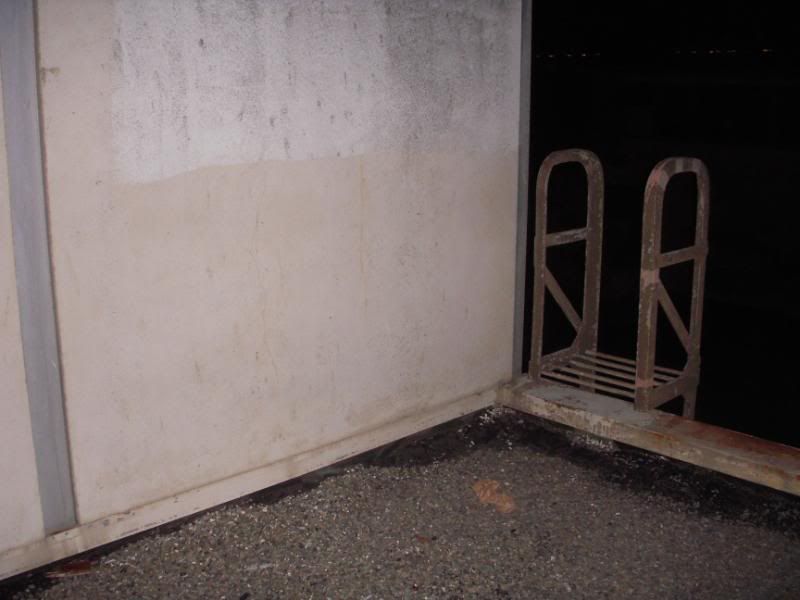 I had to just teleport up there. Lame!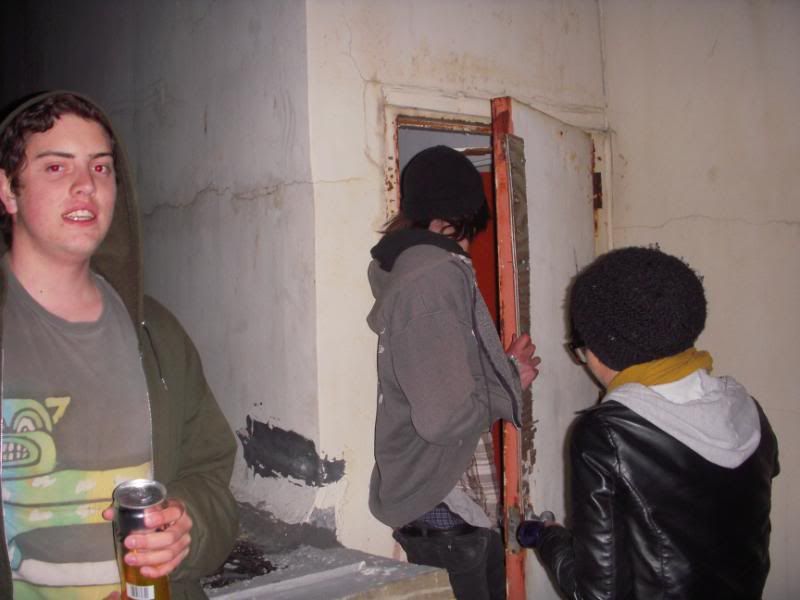 And now its time for breaking and entering!
Old projection stuff left behind years ago. Awesome!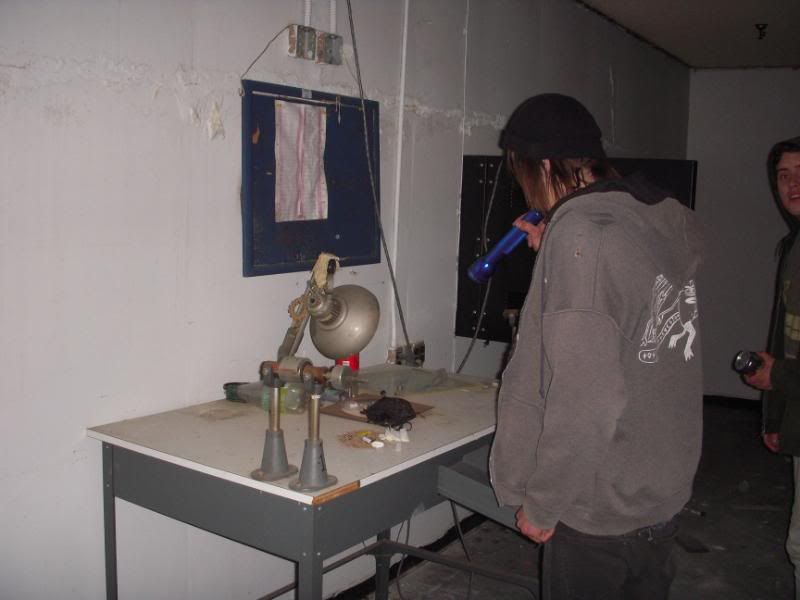 "Whats over here?"
Gaaaaaaah, its spooky, haunted syringes!
We found our seats downstairs in the middle row and watched the dark
Shawn just went ahead and blazed up in the theater because there was no one to tell him not to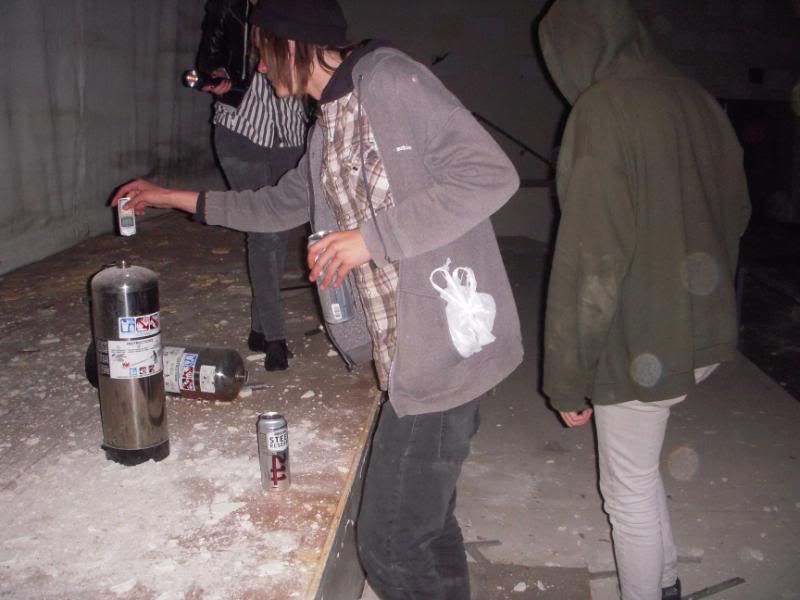 After sitting for awhile we made our way on stage and fucked with some old fire extinguishers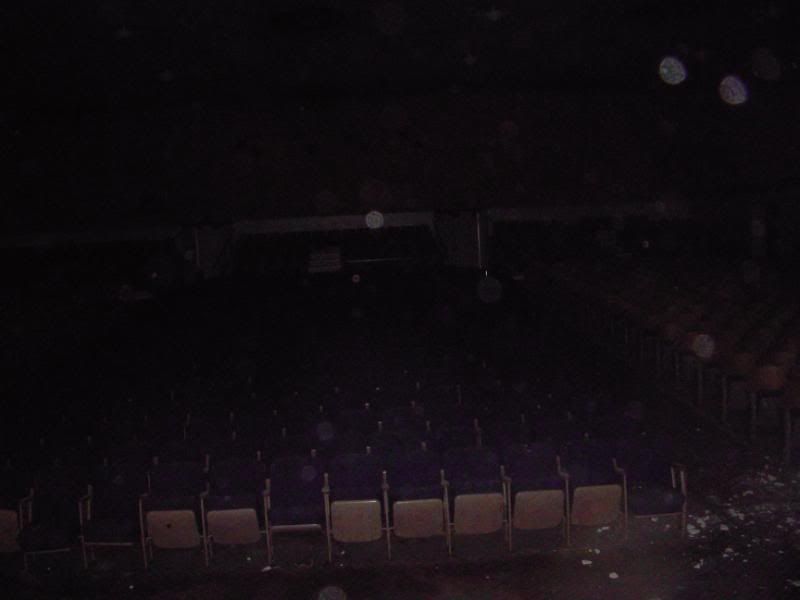 The view from the stage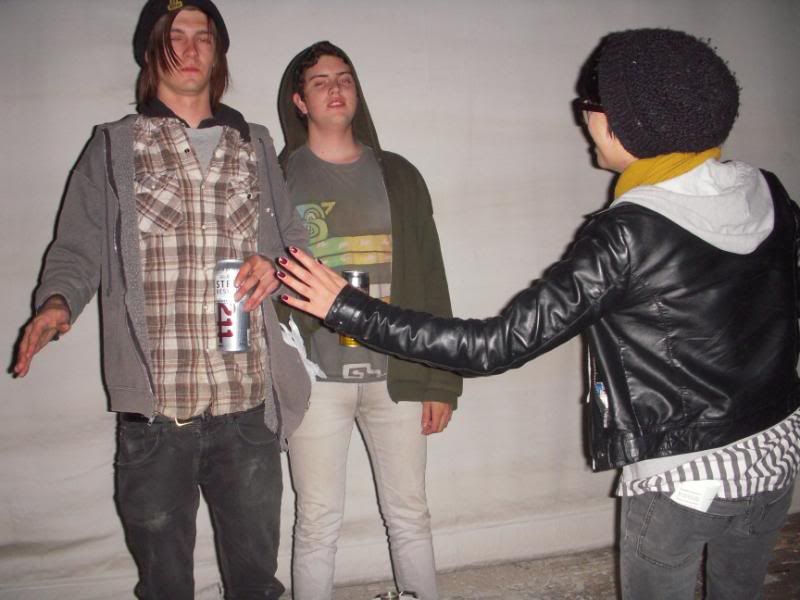 Shawn gets stage fright in front of large audiences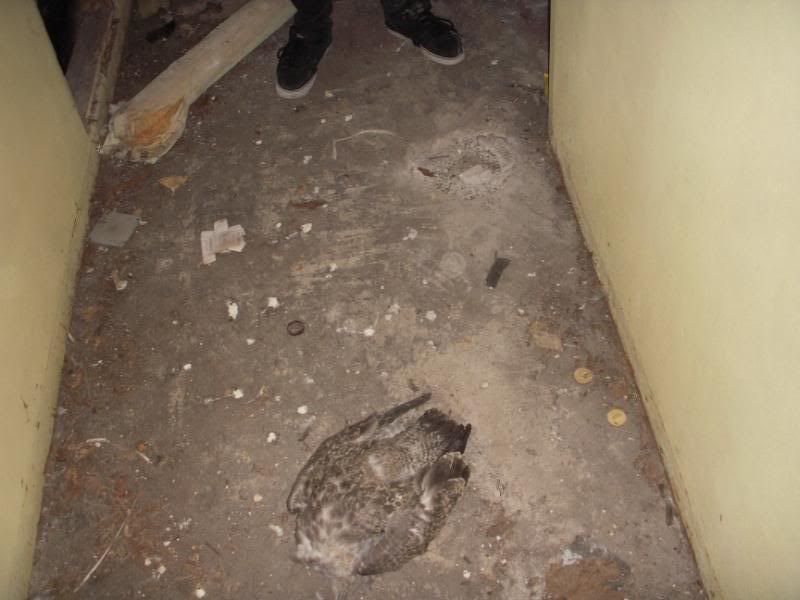 We continued to explore and found this! Lucky us!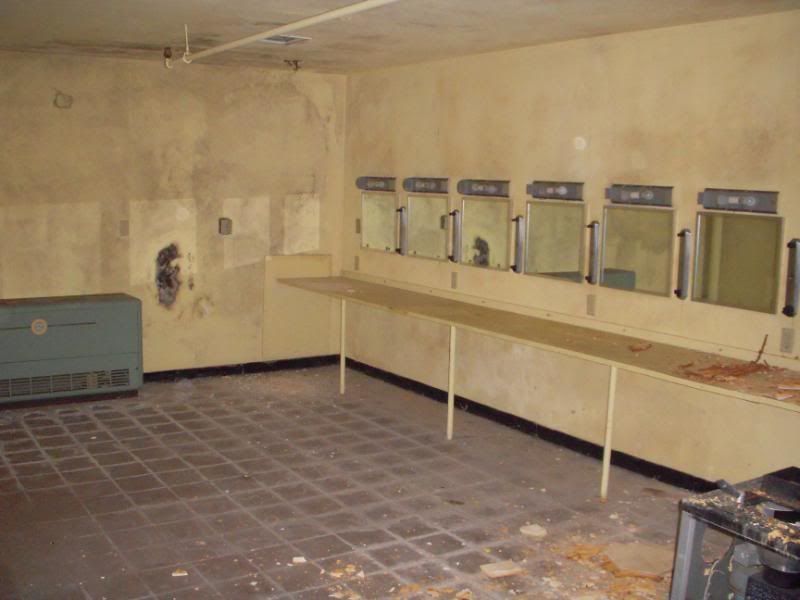 The dressing rooms were kinda spooky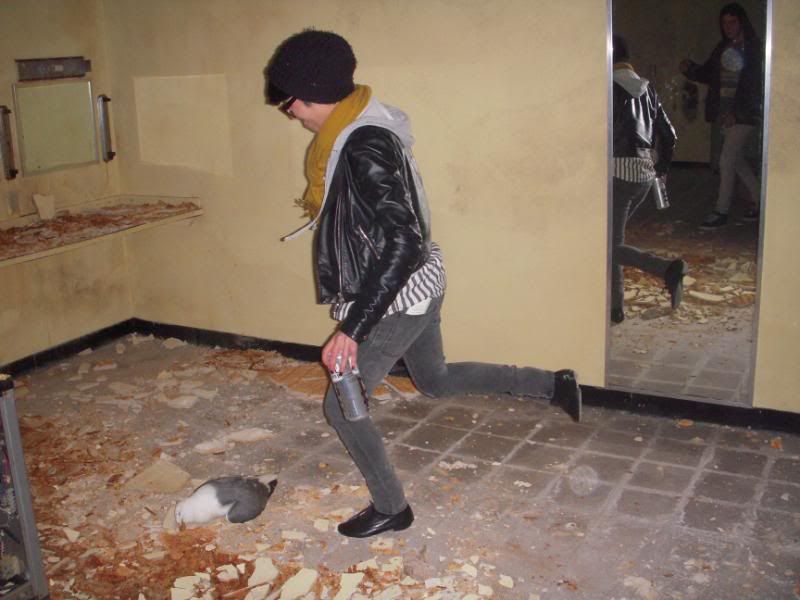 Leah entertained herself by finding dead birds and kicking them
We found no evidence of ghosts in this theater. We did however find evidence of tremors. Weird huh?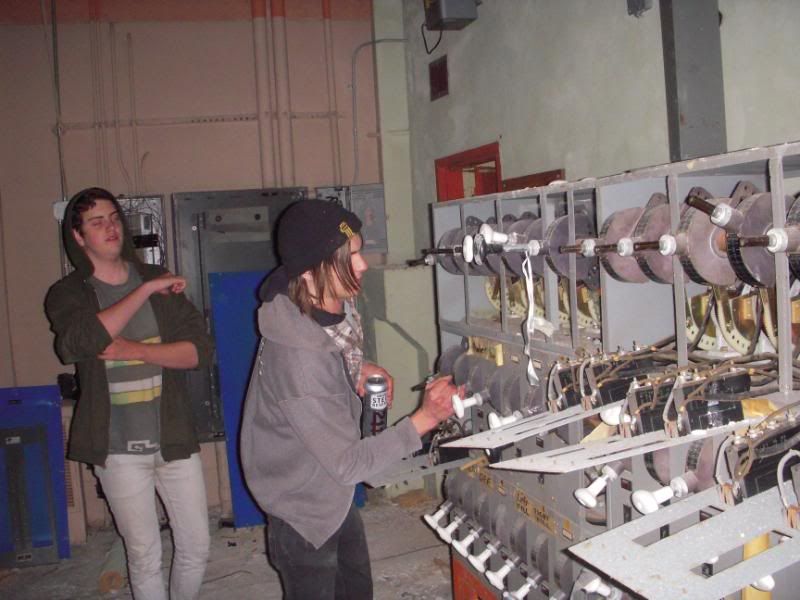 Shawn takes the controls
We found a boiler thing and Super Don punched the shit out of it
Look at that fist dent!
After all that hard work, we stopped by the concession stand for a drink. Shawn and Don's chocolates are factory fresh!
After that it was bathroom time, with more evidence of tremors to be seen in the ceilings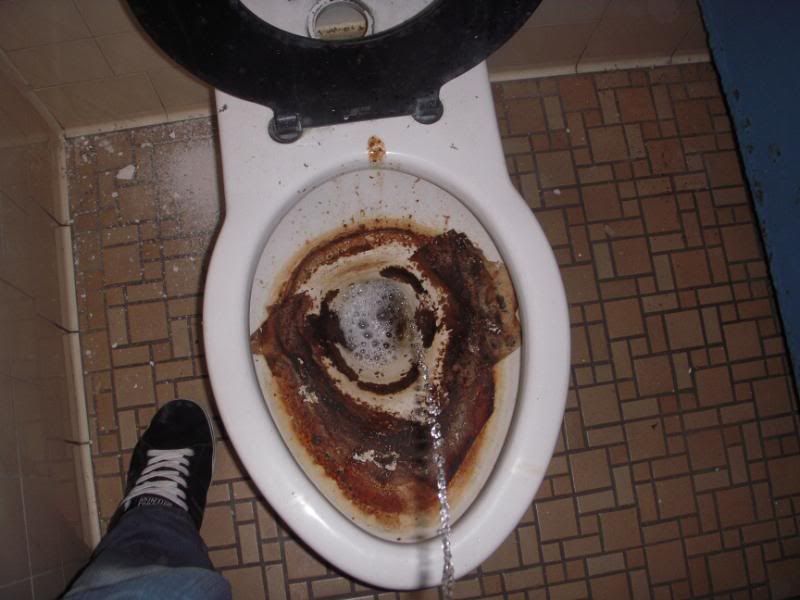 I had to use the bathroom. It doesn't really seem like they clean their toilets at this establishment, does it?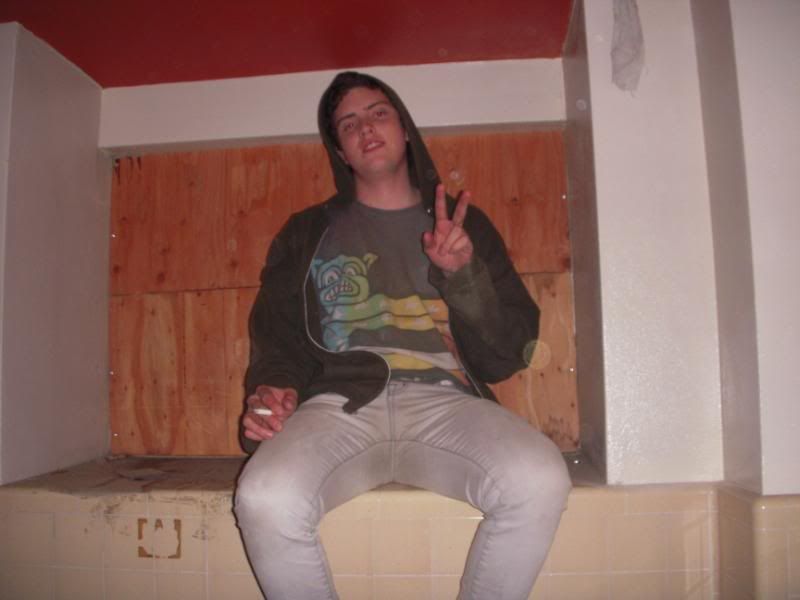 Don waited for me outside the stall because I was too scared to go alone
Unfortunately, there was no place to wash my hands when I was finished because these were the sinks at one point I think.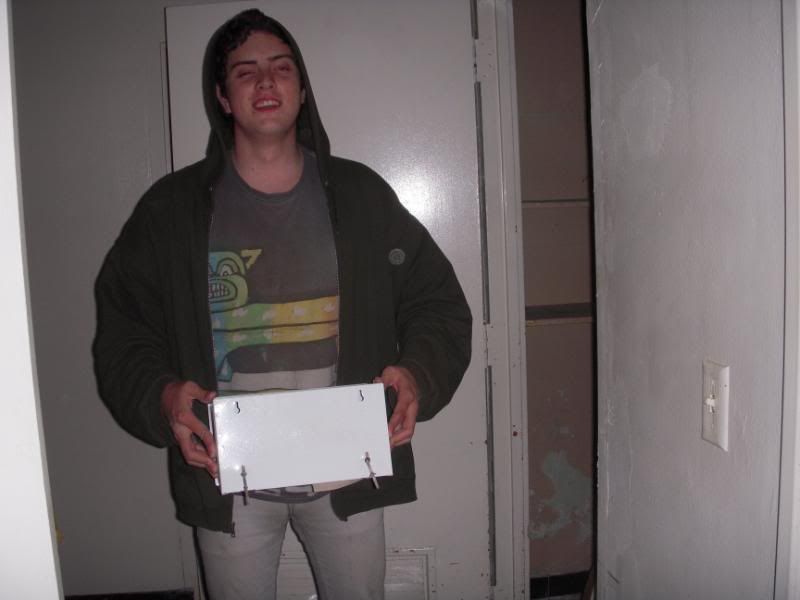 There was no place to dry my hands either because goddamn Super Don ripped the paper towel dispencer off the wall.
"Oh, you need paper towels? Well, I got these haunted ones..."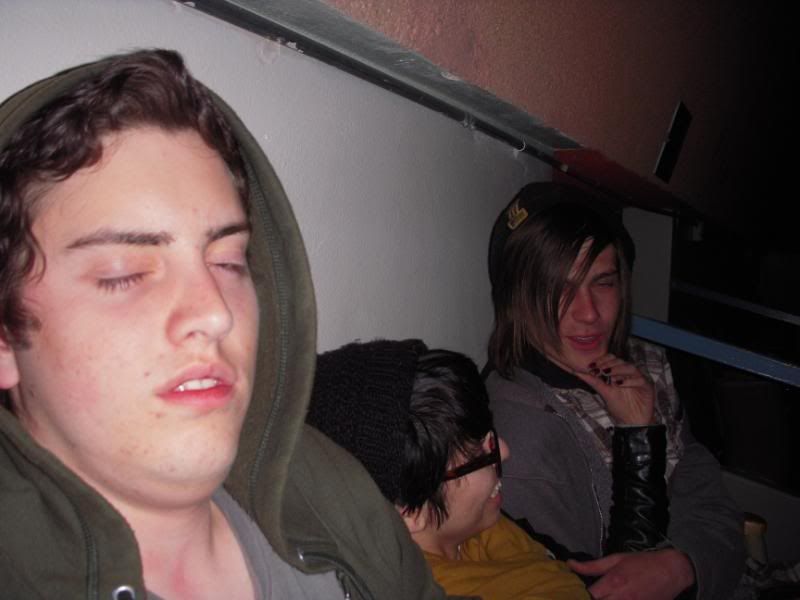 We went back to sit down after my bathroom extravaganza. We took our seats all the way in the back.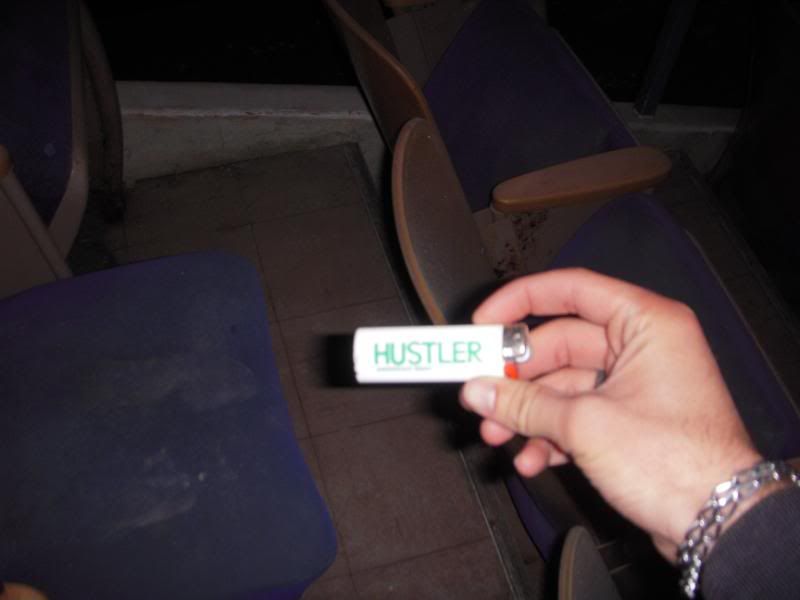 I found a haunted Hustler lighter, but it didn't work so I threw it to the front row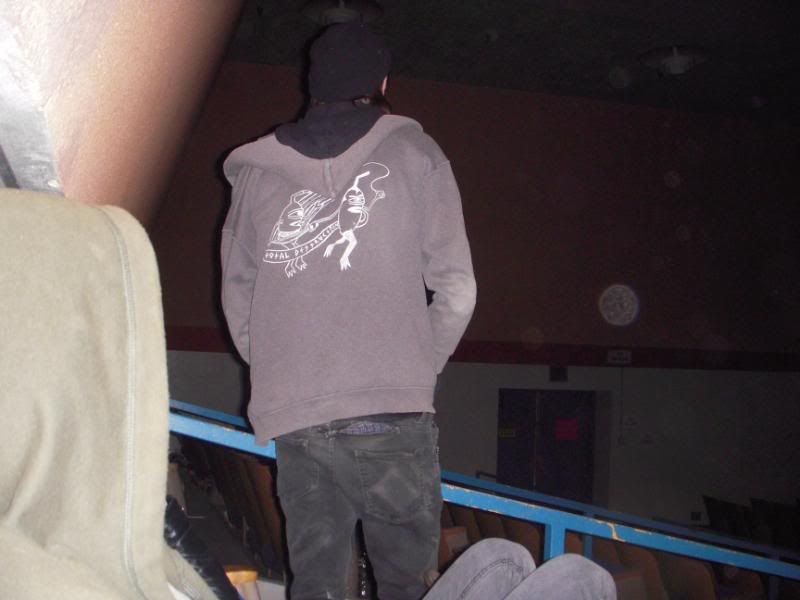 Shawn said "fuck a bathroom" and made his own off the side of the balcony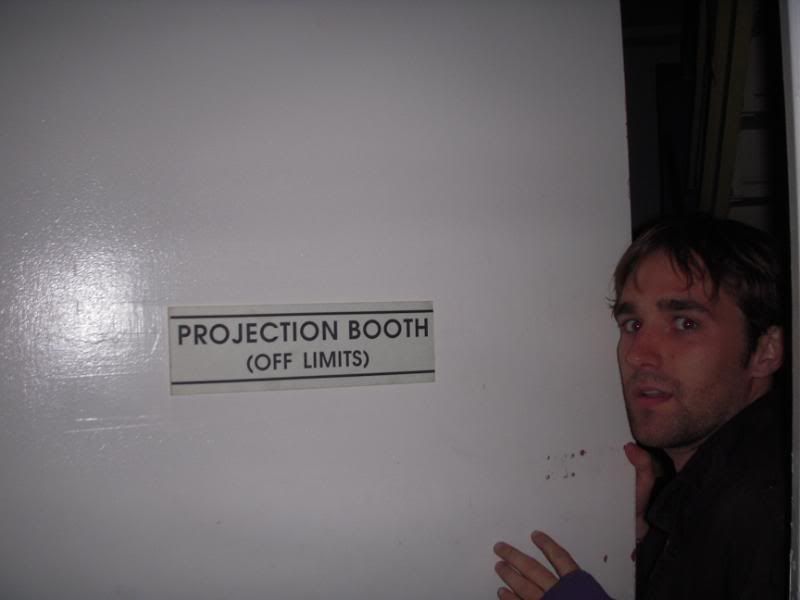 Yeah, I know it says its off limits. I went in anyway though because I'm a badass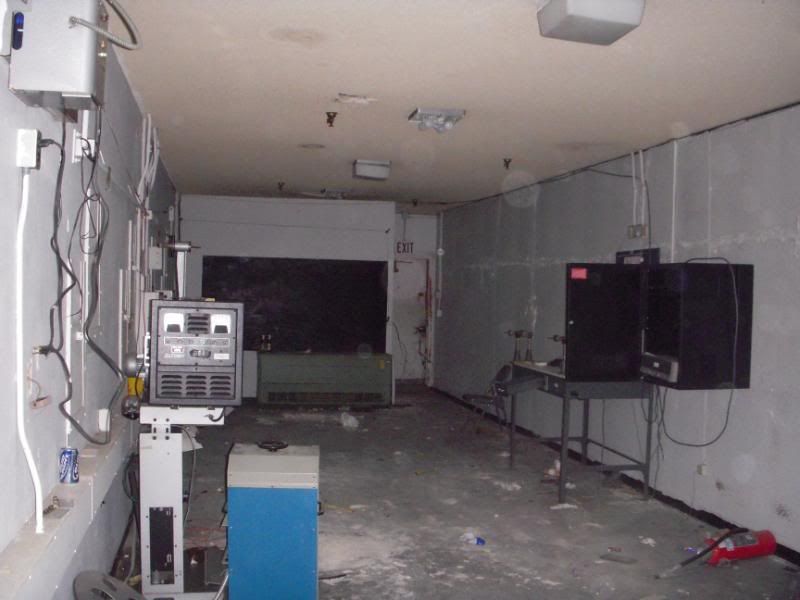 Back to where we started. The only exit.
At this point it was about 3 AM and time to leave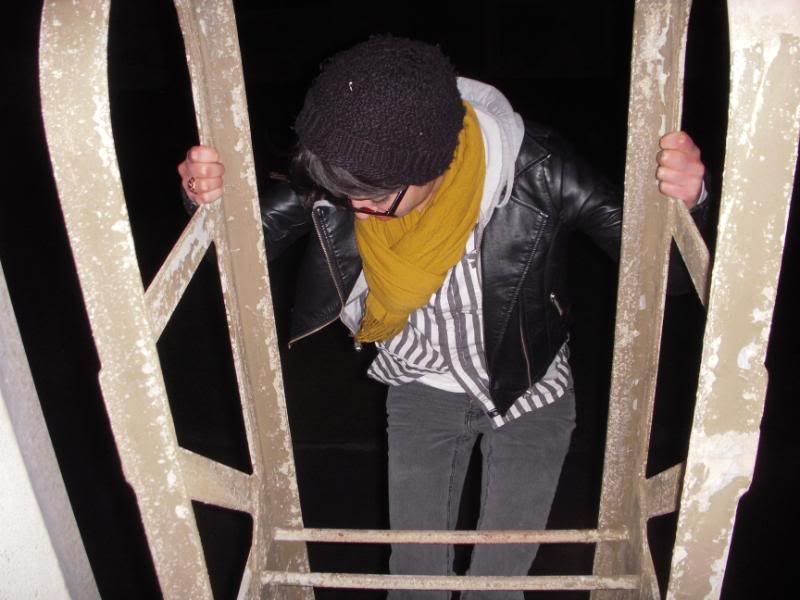 Leah made it up the ladder and back down with minimum effort and zero bitching. She definitely earned dude status in my book that night. Congratulations.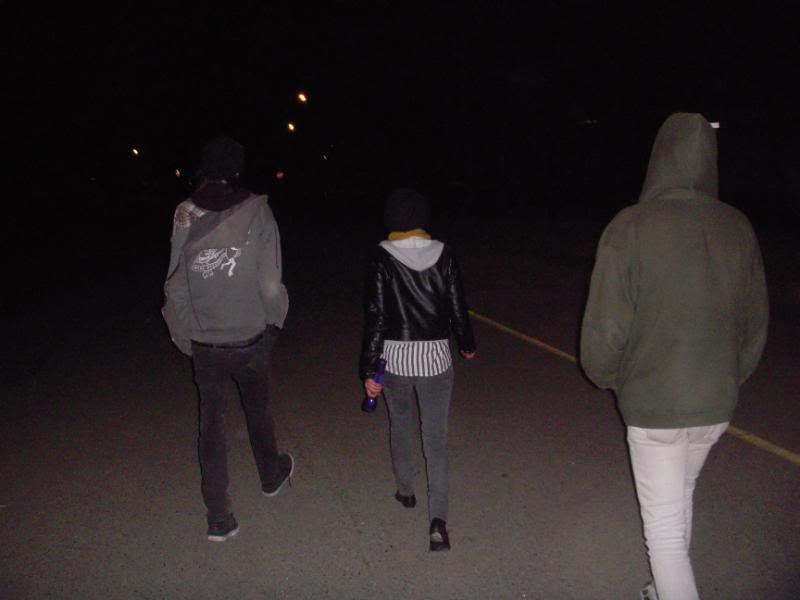 And then we all disappeared like thieves in the night